SFISSA's September meeting will be on Thursday, September 21st, 2017 at Florida Atlantic University, Boca Raton. The meeting will take place from 6PM to 9:30PM, followed by their usual networking hour.
Presentation One
Secure the Breach
Today, companies need to extend their data infrastructure across business units, partners, suppliers, customers, and a growing mobile workforce. The outsider is now an insider. Because of this, companies must adopt an enterprise data protection strategy in order to effectively protect data from the core to the edge of the enterprise, but how?
A holistic security approach around protecting your data requires a vision, a plan, an understanding of best practices, managed execution, and regular oversight. This is where most organizations struggle. They know where they want to be, but how to get there is extremely challenging. Realizing the full potential of a data protection strategy requires well thought out business objectives and the involvement of multiple stakeholders across the organization, from business leaders, security officers, IT and Professional services to consultants, end users and even sales.
The Gemalto Blueprint will allow organizations to communicate more effectively between departments and ultimately create a systematic and lasting process or approach for securing their most sensitive data. In our experience, there is a profound communication gap between the business and technical perspectives of data security. Based on encryption standards and best practices, we'll show you how to build a business data security framework. Once business drivers are established, we'll focus on security capabilities using vendor independent terms, and commonly accepted industry definitions to create a risk management blueprint. Finally, we will outline real world business scenarios and map them to applicable solutions.
Presentation Speaker & Bio
Ron Stamboly, Senior Security Architect, Gemalto
Mr. Stamboly joined Gemalto (formerly SafeNet) in 1997 as a Security Architect responsible for technical presales and sales support for the entire sales cycle, from evaluation to installation. Mr. Stamboly's area of expertise includes hardware and software products covering authorization, access control, key management, and encryption.
Currently, Mr. Stamboly focuses on supporting the sales of Gemalto's Data Protection Solution, most specifically driving Gemalto's market share in cloud computing security and virtualized environments—securing and controlling access to cloud applications, along with encrypting virtual volume and instances. Mr. Stamboly has over 18 years of experience in the data protection, telecommunications and networking equipment industries. Additionally, Mr. Stamboly has extensive experience with networking hardware along with TCP/IP.
Presentation Two
Sponsor: Gemalto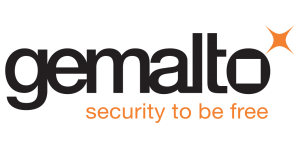 Location:
Florida Atlantic University
College of Engineering Room EE 106
777 Glades Road
Boca Raton, FL 33431