Unless otherwise indicated, all of the SFISSA monthly meetups for 2021 are on the third Thursday of each month from 6PM-8PM, followed by virtual networking. Monthly meetings are still virtual for the foreseeable future.   For all video conference info, follow the links below to the Meetup.com event pages.
July 2021
This month we'll be at Secure Miami 2021 with a virtual booth, followed by our usual, monthly meetup complete with a talk by Orencio Cardenas of GM Sectec!
Secure Miami

This year, SFISSA will have a booth at the virtual expo hall of Secure Miami! We encourage everyone to attend this half-day event, from 10am to 3pm, and take some time to visit us. Secure Miami will feature a lot of great speakers and organizations.
July Meetup
Following Secure Miami, also on Thursday, the 15th, we will be having our July virtual meetup at 6pm eastern time.
This month's presentation is:
"NIST Cybersecurity – More than a Framework"
Given by Orencio Cardenas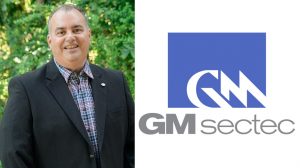 The NIST Cybersecurity Framework (CSF) provides guidance for assessing and improving the ability to prevent, detect, and respond to cyber-attacks. NIST CSF can also serve as a baseline and foundation for building and strengthening programs, playbooks, and direction. Also, NIST CSF, can function like the Rosetta stone in understanding and mapping a cybersecurity program's combination of technology, processes and people to a multitude of regulations, compliance, and industry standards.
Orencio Cardenas, lead assessor from GM Sectec USA, will cover the scope of NIST CSF mapping.
Upcoming Events